Zinc Based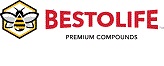 Bestolife-The Trusted Leader in Quality Consistent Compounds
Bestolife compounds featuring zinc provide economical protection from seizing and galling with enhanced sealing capabilities and resistance to corrosion.
Black Jack
Black Jack combines effectiveness and economy with zinc oxide, graphite, Teflon® and oxidation and H2S inhibitors. Black Jack provides excellent sealing, galling resistance, superior adherence and washout resistance even under the most severe conditions, for new and worn drill pipe connections.
White Collar
White Collar is a versatile, effective yet economical drill collar compound combining zinc oxide and Teflon® to enhance sealing and galling resistance for both new and worn connections. White Collar resists extreme pressure and wear and is not affected by H2S or other corrosive environments.
ZN 50
ZN 50 is a zinc-based thread compound recommended for tool joints, drill collars and drilling and coring bits. ZN 50 contains 50% finely powdered metallic zinc along with H2S and oxidation inhibitors.