OTECO Pressure Relief Valve
High Quality Oilfield Equipment and Accessories Since 1948
Pressure Relief Valve (PRV)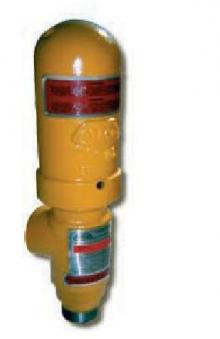 Overview
The OTECO type PRV (shear type) Relief Valve helps ensure protection for slush pumps, manifolds, and other expensive components used in drilling operations. The PRV relief valve utilizes shear pins to relieve overpressure during drilling and other operations. Hardened stainless steel stems and stainless steel liner subs provide improved corrosion resistance resulting in higher reliability and longer valve life. With the OTECO PRV pressure relief valve, replacing shear pins is fast and easy because of the easy to remove safety cover. The OTECO PRV is available in 2 inch low, standard, and high pressure, as well as 3 inch high pressure models.
PRV Features and Benefits
A metal chart is installed on every valve detailing shear pin selection specifications.
Hardened stainless steel stems and liner subs provide corrosion resistance.
PRV relief valve parts are interchangeable with Cameron style shear relief valve parts.
Manual Reset Relief Valve-Type RR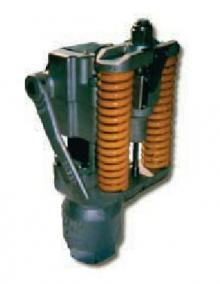 Overview
The type RR manual reset relief valve protects slush pumps and mud manifolds while guaranteeing greater safety in operation. The RR relief valve automatically snaps to a full open position when the predetermined pressure is exceeded or can be manually opened by simply pressing the manual release button. The position of the release button indicates at a glance whether the valve is open or closed. The RR is designed with a pressure setting indicator (available in metric units) which can be adjusted to any setting within the operating range by simply turning a nut on the top of the valve.
RR Features and Benefits
Release pressure setting is not affected by vibration during operation.
Utilizes stainless steel piston and Cadmium-plated sub for improved corrosion resistance.
Does not require shear pins.
Fully enclosed bonnet assembly retains grease coating on moving parts extending service life.
Bonnet assembly is interchangeable with Cameron Type 'A' and Type 'B' reset relief valves.
Download OTECO Manual Reset Relief Valve Catalog for more details and specifications.